The competence center for 3D metal printing
3D Metal Printing Competence Center – Consulting
Hype or no hype … profitability counts.
A new manufacturing process, such as 3D metal printing, is not automatically better. It only gets better when the advantages that the process brings are exploited.
And here we are talking about weight savings and topology on the one hand. On the other hand, materials that combine the properties of various known materials in new ways (e.g. Scalmalloy®) and were not available in this form until now.
If you succeed in reconciling these advantages with the requirements of your project during the consultation, that's exactly when you will benefit from 3D metal printing.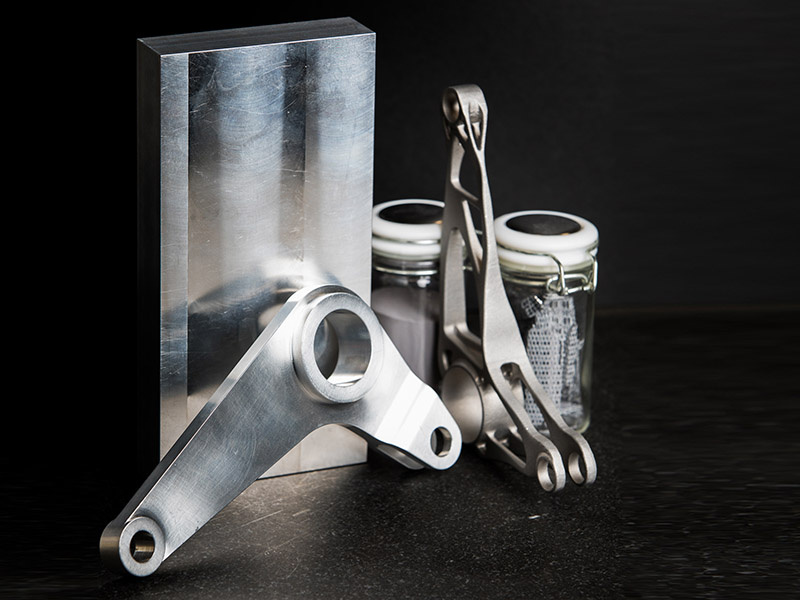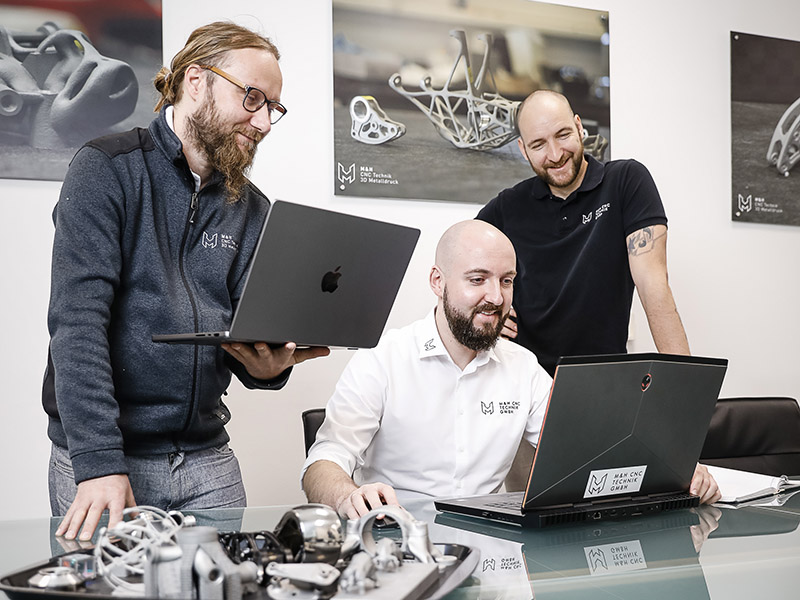 3D Metal Printing Competence Center – Design
Optimized several times for the ideal result.
Topology optimization, simulation, support geometry, weight optimization … a number of new buzzwords that point the way through a simulation-driven design process. Added to this are the properties of materials such as titanium, aluminum or Scalmalloy®.
Everything together flows into the design process and answers the question of feasibility, costs and benefits in the first step.
In each project, an individual decision is made on this basis as to whether the advantages of 3D metal printing outweigh those of conventional methods such as 5-axis simultaneous machining.
3D Metal Printing Competence Center – Engineering
In search of the maximum.
We are still staying in the world of software. As an Altair Inspire partner, we offer you the leading tool for generative design and topology optimization.
As a simulation solution for rapid design, Inspire enables us to test and evaluate structural efficiencies and new concepts. This saves time and costs in the construction.
In addition, Inspire provides dynamic analysis of materials and stresses in the development of your new components.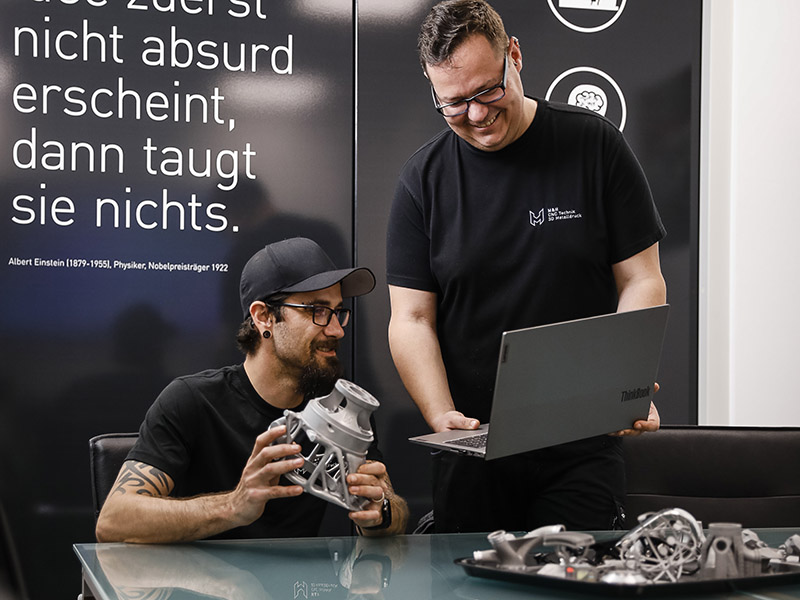 Get to know 3D metal printing
Book your individual 3D metal printing workshop and learn about the advantages and possibilities.
Of course, tailored to your requirements and line.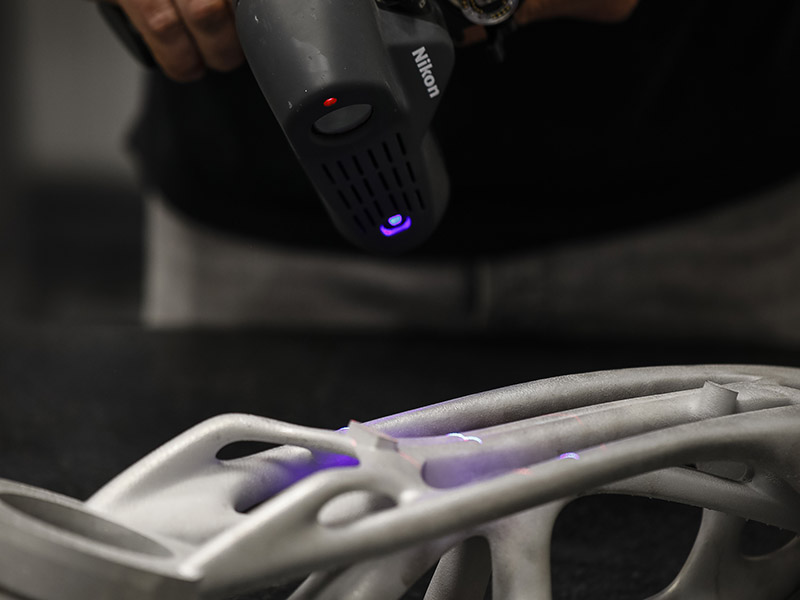 3D Metal Printing Competence Center – 3D Scan
Reverse engineering & measured quality.
Laser measured results are essential for documenting the precision of manufacturing. As a tool for reverse engineering, however, the measurement data are now also the starting point for the manufacture of individual parts.
These are mainly spare parts for, for example, vintage cars or older production machines that are no longer supplied with spare parts by the manufacturer.
With 3D metal printing and appropriate finishing, parts are created that usually surpass the quality of the originals.
3D Metal Printing Competence Center – Manufacturing
3D metal printing deluxe.
We work with the latest 3D metal printers from the company SLM. Several printers are available for parallel processing of different materials (SLM 500HL, SLM 280HL, 2x SLM 280HL 2.0).
For further processing of the printed parts, we have various machines such as state-of-the-art 5-axis simultaneous machining centers.
All production halls are air-conditioned and energy-efficient (heat recovery).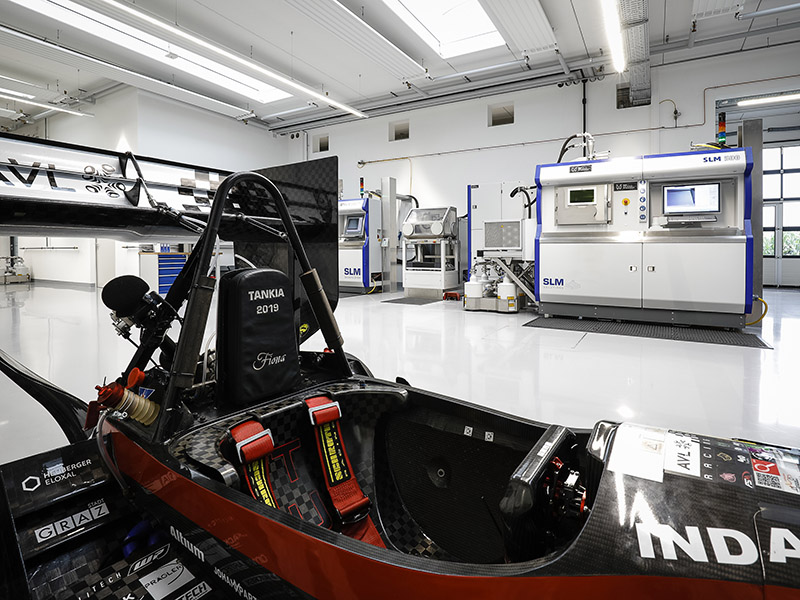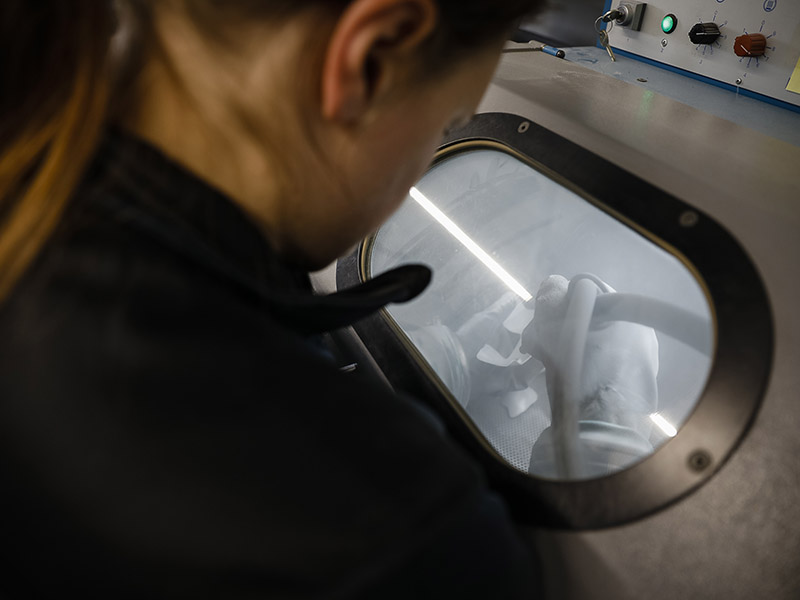 3D Metal Printing Competence Center – Finishing
Perfectly prepared.
In order for a 3D-printed part to become a finished component, a few steps are required. In the first, it is necessary to remove the support geometries and process the surface according to the specifications (smoothing, polishing …).
In addition, components are in most cases further processed (5-axis simultaneous machining, turning, milling …) or completely assembled (assembling).
The exact measurement and logging finalize your components.