Spectacular multi-million entry in Styria: 3D printing pioneer M&H brings a new co-owner on board as a high-profile partner, the international Kilger Group. The technologies at the site will be expanded with the fresh capital. Ilz is to be sustainably established as a 3D printing center in the DACH region on the basis of the start-up funding.
The Styrian 3D printing pioneer M&H is setting out on an overhaul: The international Kilger Group is taking a 33 percent stake in the East Styrian technology company with immediate effect. The group of companies around its founder Hans Kilger is paying a single-digit million sum for the shares. "We are very proud that with Hans Kilger and his team we could win a top-class partner for our company. Our joint objective is to further enhance the technological value of the M&H site in Ilz, to grow massively in the German-speaking market and to compete globally in the long term," emphasizes M&H Managing Director Patrick Herzig, who will continue to hold a significant stake in the company as a shareholder.
We want to position M&H sustainably and in the long term as an innovative 3D printing supplier in Central Europe.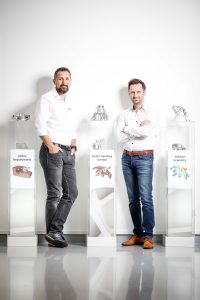 At the helm: Michael Lorenzer, CFO of the Kilger Group, joins M&H CEO Patrick Herzig's strategic management team as an authorized signatory (from left) (Photo: Luef)
Broad competencies in the group of companies
Kilger has big plans in Ilz: "The targeted development of M&H will be expanded in a targeted manner on the basis of the existing technological know-how of the highly competent team around Managing Director Patrick Herzig. Specifically, we will invest in new technologies, strengthen the know-how at the site and further consolidate our national and international sales activities. We want to position M&H sustainably and in the long term as an innovative 3D printing supplier in Central Europe." The 230-strong owner-managed Kilger Group, which has already been operating in Austria since 2015, is thus broadening its overall entrepreneurial competencies.
In addition to central investments in mainly southern Styrian gastronomy and agriculture, especially in wineries, the group is involved in the breeding of exotic game and red deer as well as in butchery processing. Kilger also holds investments in ParTec AG, a world-leading high-performance computing company, a technology start-up for agricultural machinery and an R&D-oriented company in the field of orthopedic surgery. The native Bavarian is also still active in his original core business, international real estate projects.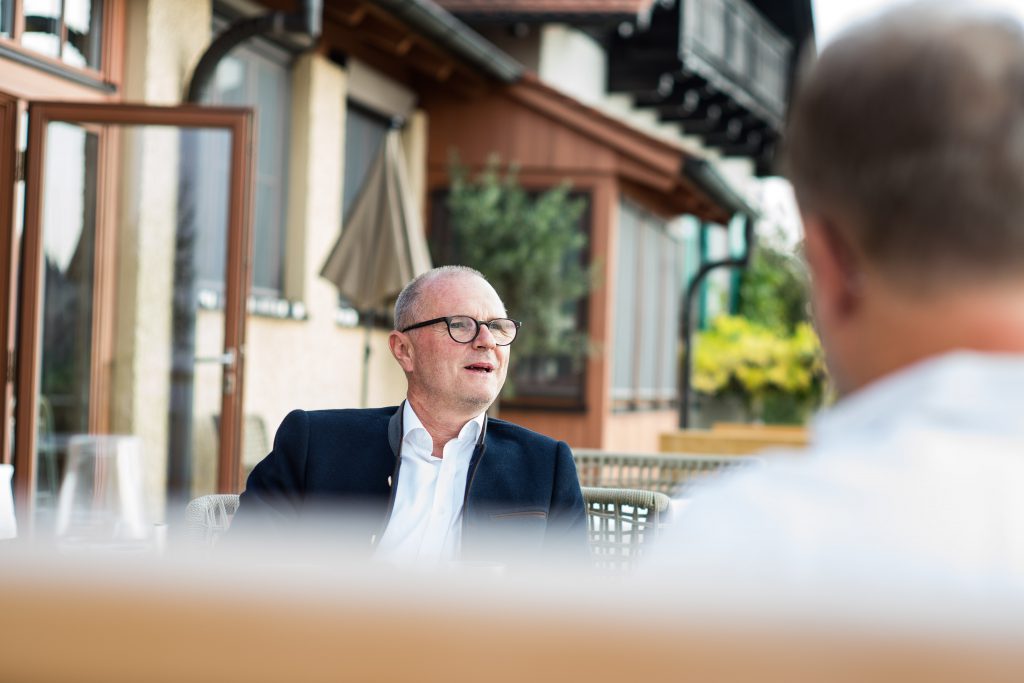 New partner of M&H: Hans Kilger
(Photo: Otto Michael)
Synergies within the Group
"With our investment in M&H, we are expanding our group of companies to include another future technology whose future growth potential we are 100 percent convinced of. After all, there will be no way around 3D printing across all industries in the coming years," emphasizes Neo-M&H co-owner Kilger. "Within our group of companies, there are logical synergies that we want to push in a targeted manner. For example, 3D printing can bring about massive improvements in orthopedic surgery," says Kilger.
But he also wants to push less obvious cross-connections between the companies in his group: "We want to master and control entire value chains. In doing so, we act sustainably, regionally – and above all with great innovative strength. That's why we will also closely evaluate new paths and products based on 3D printing," Kilger explains. For this purpose, Michael Lorenzer, CFO of the Kilger Group of Companies, will take over strategic agendas at M&H as an authorized signatory: "In the case of our investments, cooperation with the previous owners and managing directors is particularly important to us. This is because, on the one hand, we invest in the existing technology and know-how, and on the other hand, we invest in particular in the acting persons as well as the visionary power of the management. That was the main factor that convinced us," says Lorenzer.