Racing driver and ORF motorsport expert Corinna Kamper is now on duty as M&H brand ambassador. The cooperation with the 26-year-old Styrian will start at the Austrian Grand Prix on July 4.
"We are very happy about the cooperation with racing athlete Corinna Kamper. It stands for dynamism, speed and professional competence. Attributes that we place particular value on in our role as a 3D printing company," explains Managing Director Patrick Herzig. The collaboration between Kamper and the Styrian 3D printing pioneer will start as early as the upcoming Austrian Grand Prix on July 4.
Formula 1 is a hotspot for cutting-edge technologies.
"Formula 1 is a hotspot for cutting-edge technologies. 3D printing in particular has increased massively in recent years. We want to make that a bit more visible in connection with M&H," Kamper emphasizes. She has been sitting in Boliden since she was six years old. As an expert on the ORF program "Motorhome", she regularly takes a look behind the scenes of the top class of motorsport. Even active she was the Formula Renault, Formula BMW and Formula ADAC. In 2011 she was Styrian Young Sportswoman of the Year, privately she runs a boat driving license school.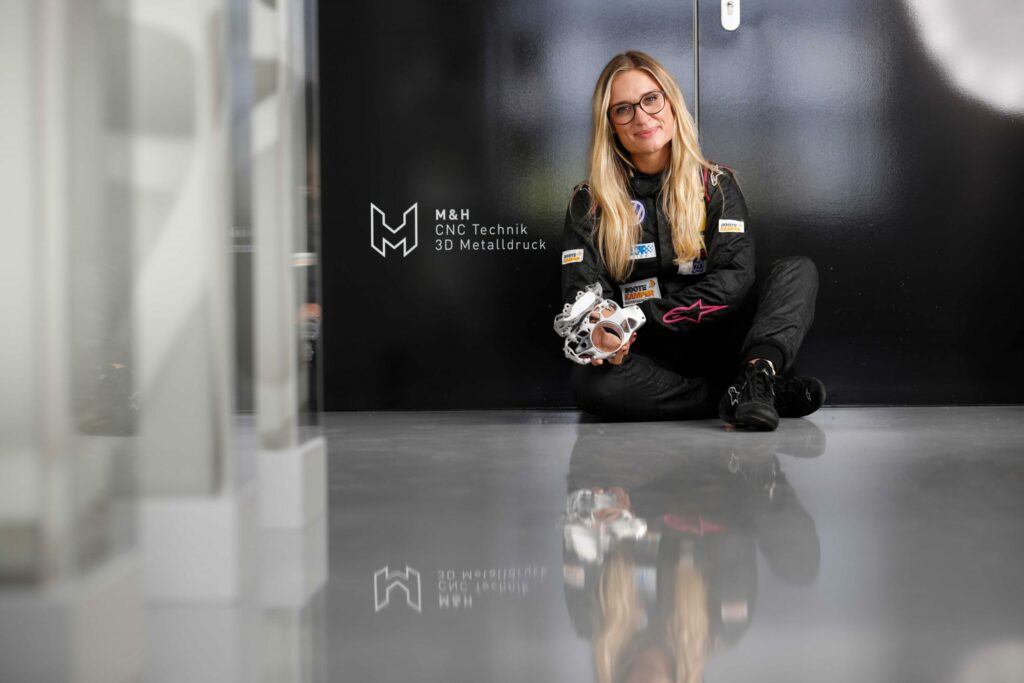 Regular in Formula 1
M&H also sees the sponsorship of Kamper as an opportunity to further ignite the turbo in motorsports: "We have made a name for ourselves with the racing teams as an additive manufacturer and are regarded as a reliable, innovative service provider. That's why we've now been a supplier to quite a few Formula 1 racing teams for several years," says M&H Managing Director Herzig. Recently, the East Styrian company has been able to book a number of prestigious orders – especially with the printing and finishing of mostly complex metal components for the chassis of the racing cars. This is not the end of the story, explains the decision-maker: "We want to expand even more in Formula 1. Also because innovation and know-how from motorsport can be transferred well to other industries." The cooperation would also take this project into account on another level, Herzig said.